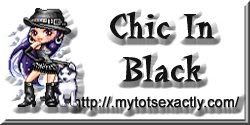 Do not underestimate the power of a boot. Most of the time, a good pair can make or break an outfit.
This boots I found at an Imported Shop in Greenhills Shopping Center.
Php 19,999.00
My boots, bought from a friend who travels a lot.
A very friendly rate at Php 900.00
3 Types of Boots According to height
1. 1. Booties & Ankle Boots – boots that sit at or slightly above ankle-height.
2. 2. Mid-Calf & Knee-High Boots – boots that are classic, these are likely what you think when you hear the word "boot."
3. 3. Thigh-High & Over-the-Knee – boots that are above the knee, these mostly covers the legs.
Basic Dos and Donts of Wearing Boots:
- Keep it simple. Because these boots attract attention, it's best to keep the rest of your outfit simple so your boots will really make a statement.
-The higher the rise of the boots, the shorter your skirt or dress should be. Boots with a higher rise paired with a longer skirt shortens the look of your legs.
-Know your occasion. Classic-rise boots come in a ton of different varieties, each of which can put a different spin on an outfit. In general, slouchy and cowboy styles are more casual, while luxurious leather or suede boots, heeled or flat, provide a more formal option.
-Consider your calves. Classic-rise boots can hit mid-calf or just below the knee. Either way, it's important that the boot doesn't gape too much–it should fit snugly but comfortably around your leg. If you have athletic or curvy legs, stretchy, slouchy, or zippered styles are a great bet.